Dowtards Update, feat. Disney
$DIS reported its Q3 of FY9/23 this week.  We check in on progress.
DISCLAIMER: This note is intended for US recipients only and, in particular, is not directed at, nor intended to be relied upon by any UK recipients. Any information or analysis in this note is not an offer to sell or the solicitation of an offer to buy any securities. Nothing in this note is intended to be investment advice and nor should it be relied upon to make investment decisions. Cestrian Capital Research, Inc., its employees, agents or affiliates, including the author of this note, or related persons, may have a position in any stocks, security, or financial instrument referenced in this note. Any opinions, analyses, or probabilities expressed in this note are those of the author as of the note's date of publication and are subject to change without notice. Companies referenced in this note or their employees or affiliates may be customers of Cestrian Capital Research, Inc. Cestrian Capital Research, Inc. values both its independence and transparency and does not believe that this presents a material potential conflict of interest or impacts the content of its research or publications.
Grump-pa Dow Is Holding Up Just Fine
As tech started to weaken at the half-year point, we thought it wise to build some rotation opportunities within this service.  We set up two baskets of stocks, one in the financials sector, and one pulled from within the constituent parts of the Dow Jones index.  
Here's the performance of these two baskets from inception, in each case vs. the S&P500 and vs. the Nasdaq-100.  All measures are on a total return basis ie. inclusive of dividends.
"Financials" - 23 June 2023 Inception To Date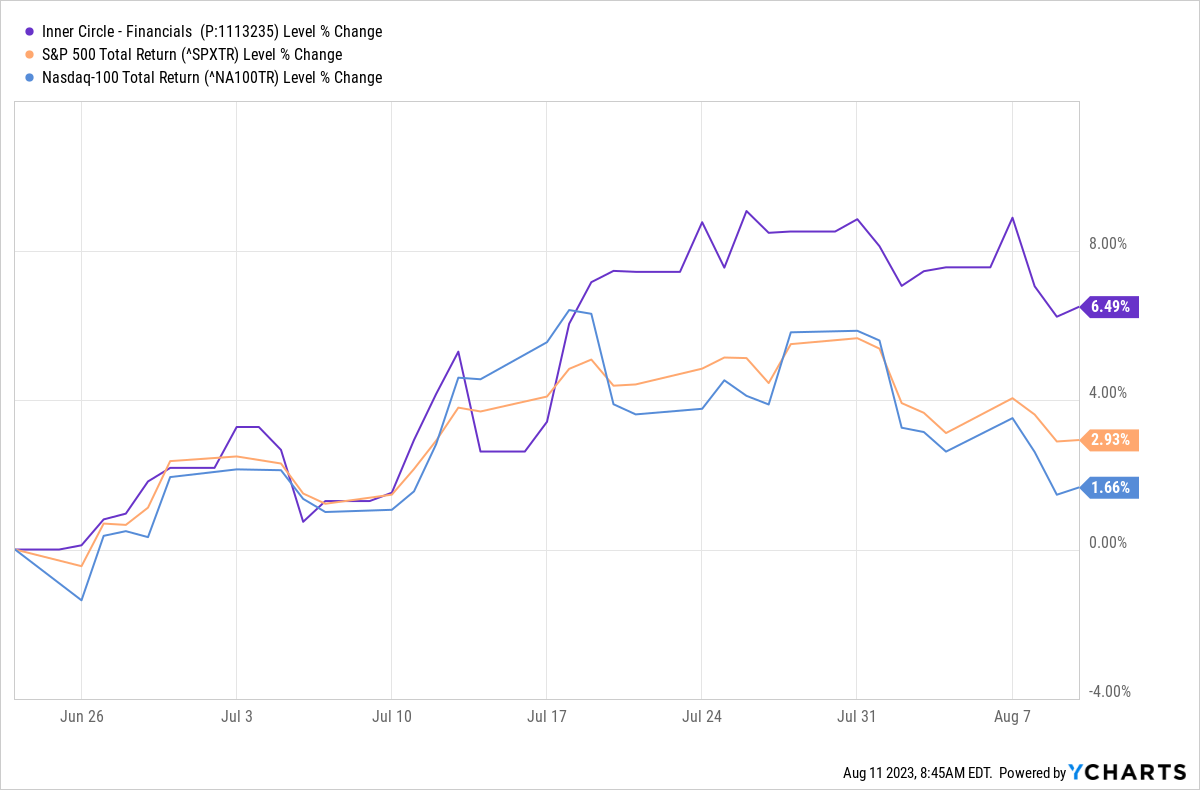 So far up 6.5% in 6-7 weeks, vs. +3% for the S&P500 and +2% for the Nasdaq.  A good start.
"Dowtards" - 11 July 2023 Inception To Date
Initially lagging the S&P and the Nasdaq, this basket is now starting to click in a decent performance - up 3.7% in a month or so vs. +0.1% for the Nasdaq and +0.8% for the S&P500.  Now this is hardly field of dreams stuff, but remember the purpose of these rotation names, which is to aim to keep ahold of value and hope to have things moving up even when the indices are committing acts of self-harm.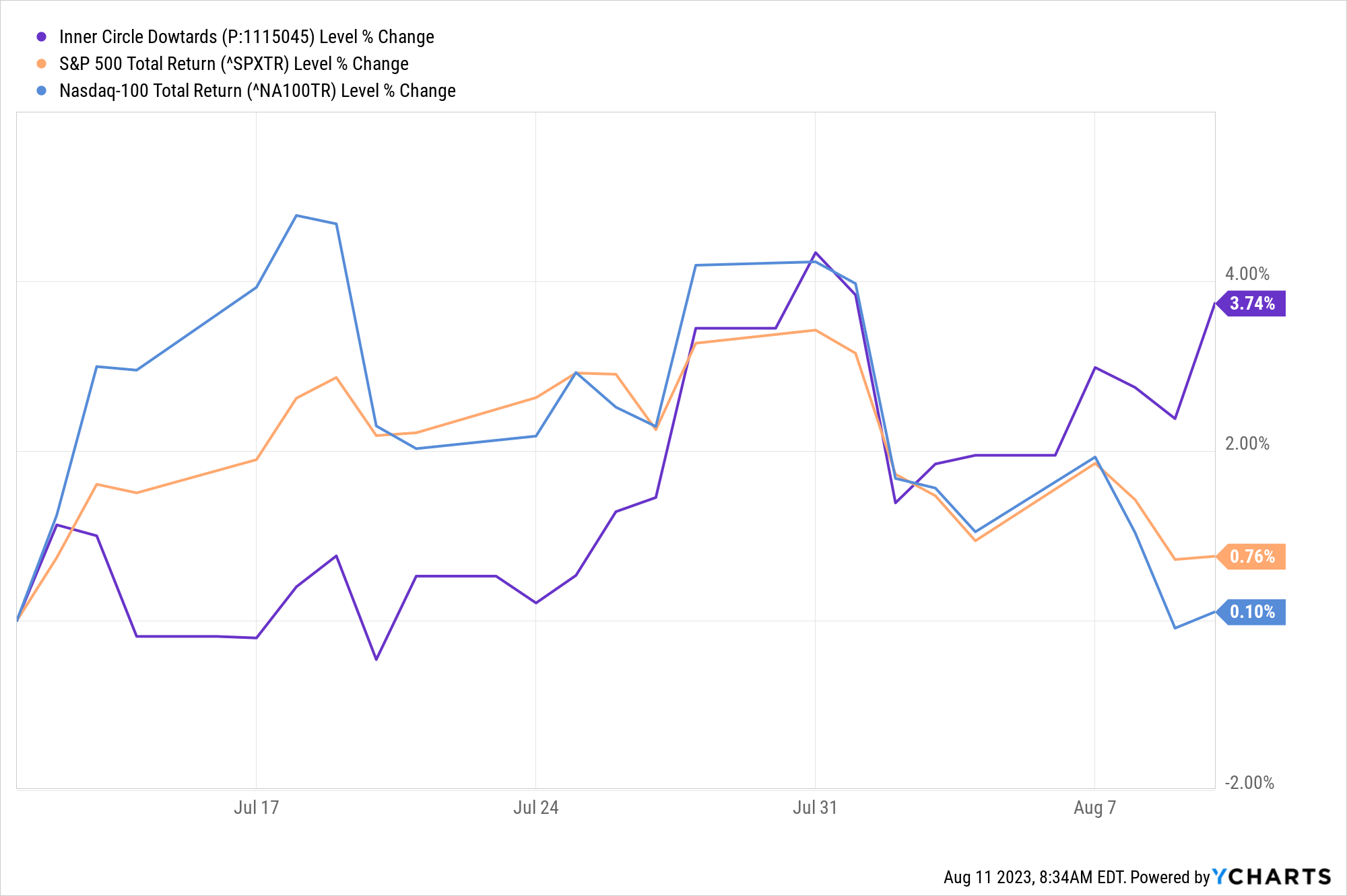 Let's take the opportunity to review Disney earnings, since the stock - a "Dowtards" component - has now started to move up since that 11 July inception (around +2.5% at the time of writing).  Disney has been written off by many, but the technicals on the stock look bullish if you know where to look.  Below we'll take a look at earnings, the stock price outlook, and a single-stock strategy if you are particularly interested in $DIS.
All of which is, of course, for our paying members only.  If you'd like to join the Inner Circle community, you join up right from the link below.