As Nvidia Prints Its Q3, We Go Live
Nvidia Earnings Reaction, Market Outlook To Year End And Much Much More
DISCLAIMER: This note is intended for US recipients only and, in particular, is not directed at, nor intended to be relied upon by any UK recipients. Any information or analysis in this note is not an offer to sell or the solicitation of an offer to buy any securities. Nothing in this note is intended to be investment advice and nor should it be relied upon to make investment decisions. Cestrian Capital Research, Inc., its employees, agents or affiliates, including the author of this note, or related persons, may have a position in any stocks, security, or financial instrument referenced in this note. Any opinions, analyses, or probabilities expressed in this note are those of the author as of the note's date of publication and are subject to change without notice. Companies referenced in this note or their employees or affiliates may be customers of Cestrian Capital Research, Inc. Cestrian Capital Research, Inc. values both its independence and transparency and does not believe that this presents a material potential conflict of interest or impacts the content of its research or publications.
AI Mania At Full Fury, Stock At ATH, What Could Possibly Go Wrong?
Join us at 5pm Eastern TODAY for our latest live, open-mic Inner Circle webinar. Today our regular Tuesday slot coincides with NVDA's earnings print. Nvidia is the single most successful stock pick in the Inner Circle service - it's in the Core Stocks portfolio which began life on 7 February this year. Here's how that portfolio has performed to date: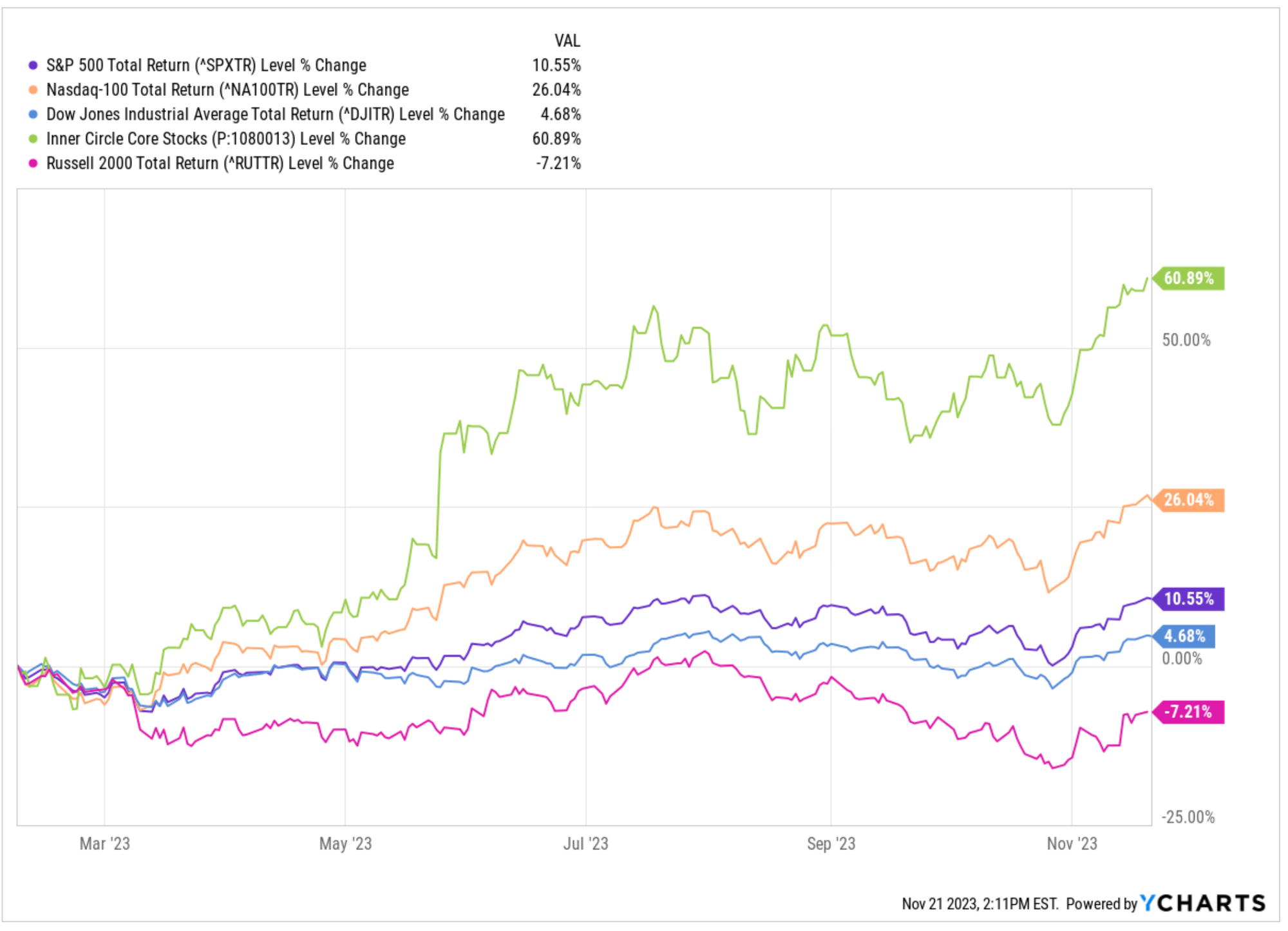 Not so bad.
Here's where $NVDA stock sits right now. (You can open a full page version of this chart, here).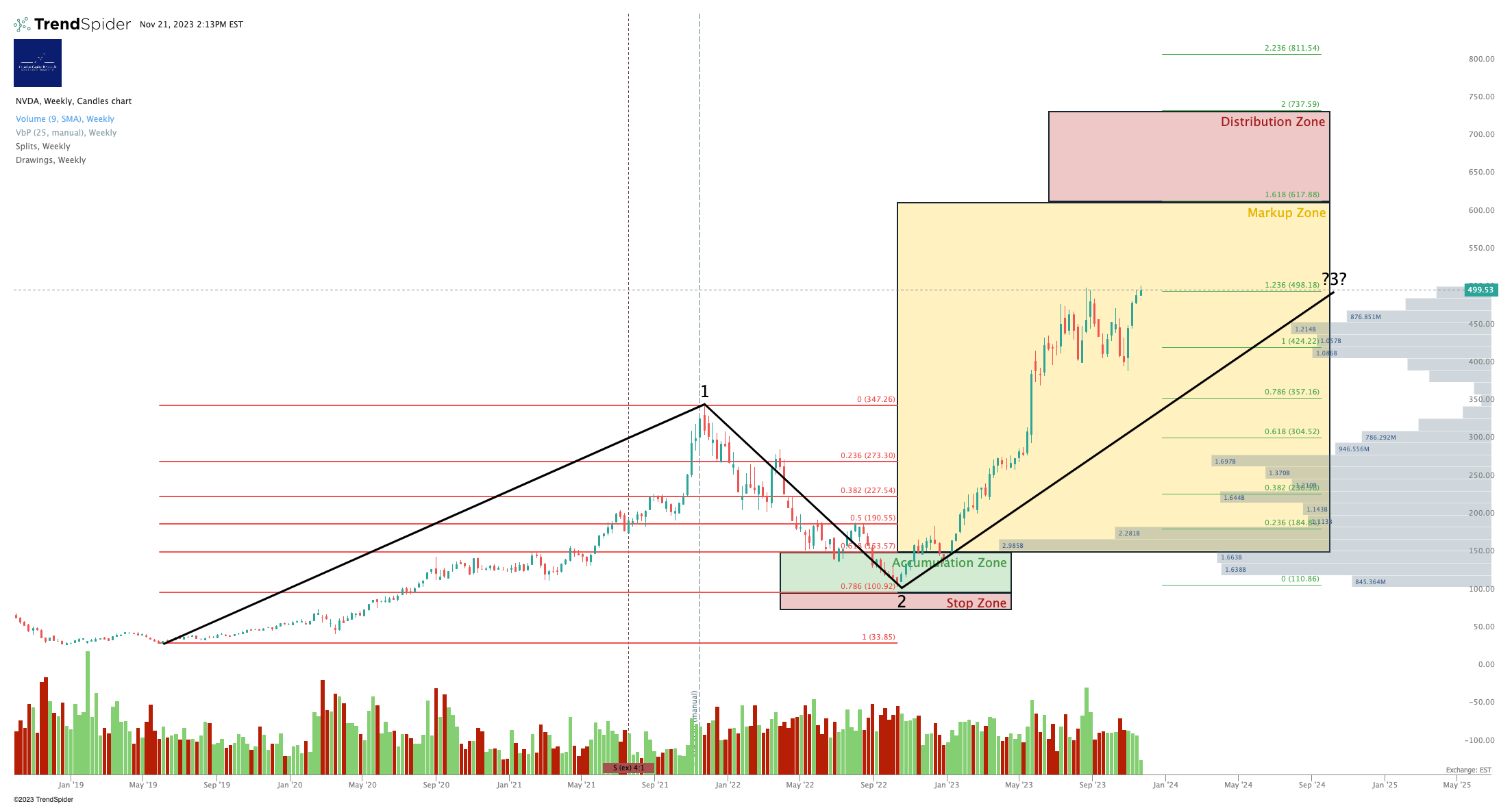 And here's the revenue guide for the quarter.

A mere 170% YoY growth to hit the midpoint of the guide.
It's unlikely we see a quiet reaction either way.
Join us at 5pm Eastern TODAY on our Inner Circle webinar where we'll be going through the fundamentals, the stock price reaction, and the stock outlook for 2024 and beyond. We'll also cover our equity index review and take a look at those Core Stocks and our other Inner Circle model portfolios.
Paying members, scroll down to register.
If you've yet to become a paying Inner Circle member, you can click on the link below to take out an annual or monthly subscription. Remember our prices rise 1 December for monthly and annual subscriptions. Currently $1999/yr rising to $2499/yr, or $249/mo rising to $299/mo.
Or if you want a 6-year extended membership? You can click the button right here:
Alex King, Cestrian Capital Research, Inc - 21 November 2023.

DISCLOSURE - Cestrian Capital Research, Inc staff personal accounts hold long positions in, inter alia, $NVDA